Football betting odds explained to newbies.
As a newcomer to football betting, it can be challenging to understand the terminology used by bookmakers and betting websites.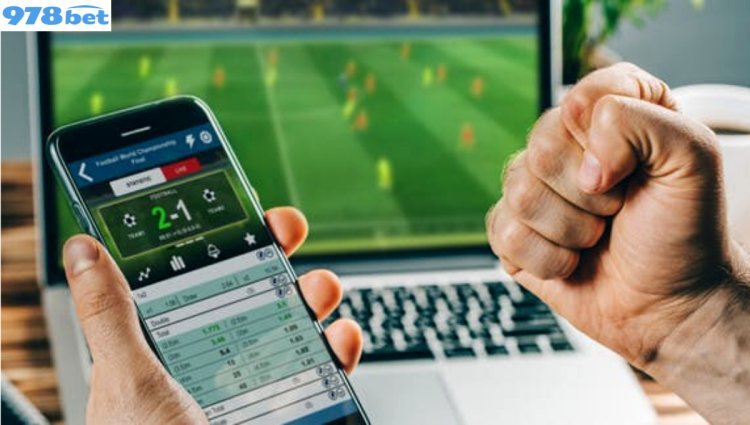 If you've never bet on football before, it's easy to lose money due to confusion about which option to take and the various markets and odds that represent. Hopefully, this beginner's guide to betting on football will lead you in the right direction toward successfully placing your desired wager. Remember that there are no foolproof football betting strategies, but learning the proper techniques can help you win more frequently.
The very first and foremost action you should take if you're new to betting is to learn how football betting odds work. It is critical because it allows you to understand how likely an event is to occur and what your potential winnings will be. It may appear perplexing at first. However, to help you know, read this betting odds explained guide.
1. Decimal odds
Many punters and bookmakers believe that decimal odds are easier to understand, whereas fractional odds can cause problems if your mental arithmetic isn't up to par.
It can be demanding to figure out which number is more significant between 15/8 and 7/4; however, it is much easier to see that 2.50 is greater than 2.45.
Calculating your potential winnings is also much more straightforward, as all you have to do is multiply your stake by the decimal odds.
2. Fractions odds
Fractional odds come in the form of 15/8 and 7/4, and while calculating your potential winnings may appear complicated, the simplest way to do so is to follow this format:
How much money will you win/stake?
When a team has odds of 4/1, it is perceived as the underdog, and the likelihood of that team winning is reduced. If you bet on one, you will receive a larger payout, as you would expect.
Odds-on selections, such as 3/4 or 10/11, indicate that the team is a strong favorite to win the game.
If you bet on an odds-on selection, your return will be lower because it is thought to be more likely to occur.
3. American odds
As the title suggests, these are more common in the United States. They begin with a positive or negative sign, such as -110 or +120.
A negative number represents the amount you must stake to make a $100 profit (or the equivalent in your chosen currency), while a positive number represents how much you could profit if you bet $100. (also, this would be proportionate in your chosen currency).
A -135 favorite means you have to bet $135 to win $100 at the sportsbook. As a result, you either lose $135 or win $100.
With a +350 underdog, you risk $100 but win $350. Either you lose $100, or you win $350.
Strategies for In-Play Football Betting
In-Play markets are a comparatively fresh addition to the world of football betting. Betting on an in-play market means betting on a match that has already begun. This is a considerable way to raise the likelihood of the desired outcome. As soon as a game starts, prices start to shift, making the majority of markets slightly more profitable with each passing minute. If you have the time to monitor the action closely, you can find far better value for your money than regular market betting.
How to Calculate Football Betting Winnings
Have you ever speculated how to anticipate your potential winnings when you place bets on the most recent football matches? Please take a look at our instant bet calculator.
With our bet calculator, you can calculate how much profit there is on any potential winning bets and look at all the different types of bets and their potential returns based on the stake and whether the bet is placed each way or not.
Explaining the Fundamentals of Football Betting
We begin our football betting guide by going over the fundamentals. Here is a list and explanation of some of the more commonly used football betting terms:
Stake – The bet you place is referred to as a stake. If your bet loses, the value of your stake is the amount you lose.
Accumulator – A football accumulator is a grouping of individual bets. To win your accumulator, all of your selections must be correct, thus winning picks. For example, if you place 5 Premier League matches in an accumulator, you must win all five selections in order to win money.
Handicap – A handicap market involves teams on one side of a match that is deemed to be stronger than the opposing team. For example, if Real Madrid was playing Walsall, you could place a bet on Real Madrid -2 to win more money.
Banker – When a tipster refers to a "banker" by one of the numerous football betting tips sites, they refer to a betting option that is almost certain to win. Consider Barcelona versus Kidderminster Harriers. However, be wary of experts who claim to know how to bet on football without losing. There is no such thing, and while bankers usually win, bookmakers usually put extremely short odds on the outcome to discourage punters by taking advantage.
Over/Under – This is a bookmaker market where you can bet on the number of goals scored in a given match. Like, you could bet on there being more than 2.5 goals in the AC Milan vs. Juventus match. To beat the bookmaker, the contest must have three or more goals.
Returns: This is the money you receive by the bookmaker if you make a winning selection. The amount you win back is usually simple to compute. If you bet £10 on a 3/1 selection and it wins, you will receive three times your stake (£30) plus your original stake (£10), for total winnings of £40.