How To Choose A Right Strategy And Improve Your Poker Skills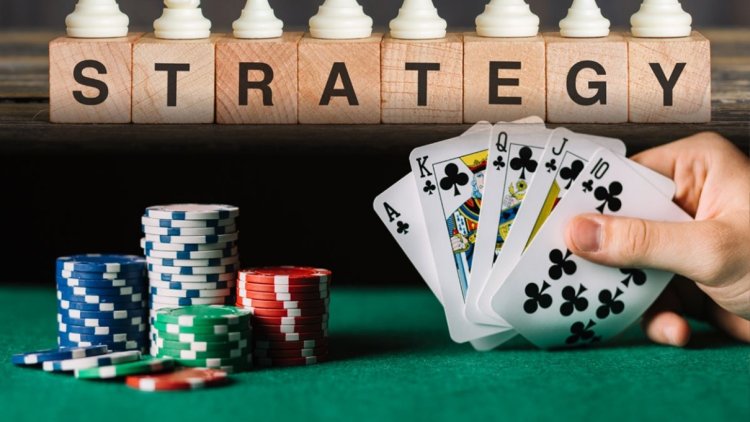 Every casino player will tell you that poker is a game that requires skills more than luck. As legendary real money poker player Phil Galfondonce stated, "The biggest misconception that poker players can make is an inborn skill, like being good at dancing." That means there's not one thing that all great poker players thrive in. However, the best poker players have a wide array of traits and skills, which leads them to success.
While poker is skill-based, it's not quite complex. There are many ways you can improve poker, by how you manage your bankroll to hand reading, the mental game, and counting combos. Here are some proven strategies to help you improve your skills.
1. Taking notes in poker
Taking notes is essential for players when they encounter a new situation to know how it plays out. A player needs to learn by every situation to make positive progress. The need for taking notes is to avoid repetition of the prior mistakes. Involving yourself with poker friends or players is more beneficial because they are a great source of knowledge since every player has something new to offer about any poker game.
2. Watch as much poker as you can
Watching poker players playing live or on TV is the most effective way to improve your skills. You can then immerse yourself in the game, learning by what you see. You should be cautious, though, when watching poker players on TV since most poker games have nothing to do with how you would play in cash games. Most of the players on TV are professionals playing against players of the same level. How they play is different by the tables you are playing on.
3. Being patient is very important
Being aggressive doesn't mean throwing money away on bad hands and going all-in on the hope of catching a great card on the river. That's a sure-fire way to quickly cut down the size of your chip stack.
One of the most basic smart poker tips is to fold far more hands than you play. For many players, this sounds like an awfully boring way to spend an evening – just sitting at the table while everyone else is in the game.
Here are 5 bottom-line tips to up your patience levels:
Remember that, based simply on the law of averages, most hands dealt are going to be losers.
If you don't have a strong hand, your best move is to fold, and fold immediately.
Use the time to watch the other players at the table and study the way they play.
When you don't have to worry about your own hand, you can focus more closely on everyone else.
Wait patiently for a situation where the poker odds are in your favour, then use your aggression to go after the pot.
4. Analyse the Mistakes You Make
After playing in any session, take time to analyse the game by figuring out all the mistakes you made and how you could have played differently. Taking notes in each game will help you figure out some of the mistakes and improve on them. If you are playing in your friend's company, go through the game, point out the common errors and what caused them, and try to reduce them.
5. Every Poker Game is a Chance to Improve!
The most important thing to focus on during each poker session is improving your game. There is no point in making the same mistake twice and getting frustrated just because of it. To get better at poker, you should be patient and learn by your mistakes. There are many things you can improve on, such as calling the right cards on the table, raising when you think it's right, controlling how much you bet on yourself and when to cut down your bets, etc. something to remember is that it takes time to get good at poker! Being patient and persistent is a must if you want to improve and become a better player!
6. Adopt a Consistent Strategy
Playing a consistent strategy in games is more important than playing the best strategy. The best strategy for you depends on the type of game you play and your skills. It can be boring, bearing in mind that you are starting by the same approach every time. However, if the approach works out for you, then it is not worth changing. Otherwise, it will mess up your whole game.
7. Associate Different Strategies with Different Poker Players
It would be best to associate specific strategies with different players to learn by others who have different strategies by what you have but still win often. To become a better poker player, a person needs to understand why they win or lose a deal. That will help you replace your bad habits with better ones.
8. Have Clear Objectives
It's easy to get confused or distracted during a game of poker. You might think you are making the right moves, but sometimes you are wrong! That's why it is essential to decide clearly on what your aim is before anything else. For instance, if your main objective is to make the game last longer, this might affect how you play or what cards you choose. A player needs to know how to correctly play his hand and determine the right objective for every situation he encounters in a game of poker.