978bet ANNOUNCES TEDDY SHERINGHAM AS BRAND AMBASSADOR
England and Manchester United legend Teddy Sheringham has signed with leading Asian sports bookmaker 978bet. The star will work in partnership with the bookmaker in a promotional role.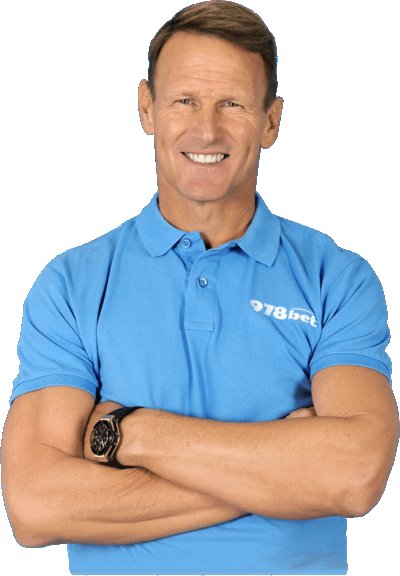 TEDDY SHERINGHAM
Born April 2 1966, Teddy Sheringham was a dynamic centre forward, renowned for his long and prolific career.
A highly technical player, Sheringham's incisive and clinical finishing ability made him a striker to be feared.
He holds many records, including oldest player to score a premier league goal at age 40 years and 268 days, as well as oldest outfield player to play in a premier league match, at the age of 40 years and 272 days. In total he scored 146 premier league goals, putting him at 11th place on the all time list.
CLUB CAREER
Since starting his career at Millwall, Teddy has played for 6 top tier English clubs.
Sheringham joined Manchester United in 1997 during the summer transfer window, and it was during his time with the Red Devils that he produced some of his best football.
It was in the 1999 Champions League final that Sheringham produced perhaps the most memorable performance of his illustrious career, coming off the bench to score a last gasp equaliser against Bayern Munich, before providing the assist to Solskjær's winning goal in extra time.
INTERNATIONAL CAREER
an almost decade long international career, in which he would go on to score 11 goals in 51 games.
Sheringham played alongside Alan Shearer for much of his England career. Their partnership was highly productive, with Sheringham typically playing in a number 9 position.
He retired from international football in 2002, aged 36.
HONOURS
Premier League Golden Boot: 1992-93
English Premier League Winner: 1998-99, 1999-2000, 2000-01
FA Cup Winner: 1998-99
UEFA Champion League Winner: 1998-99
Intercontinental Cup Winner: 1999
PFA Players' Player of the Year 2000-01
English Football Hall of Fame: 2009